I've had this little block of watercolour postcard paper for a few years and this year I decided to start making use of it and send some people hand painted birthday cards. I like the idea of creating something unique for someone's birthday, it's like sending them a personalised little gift.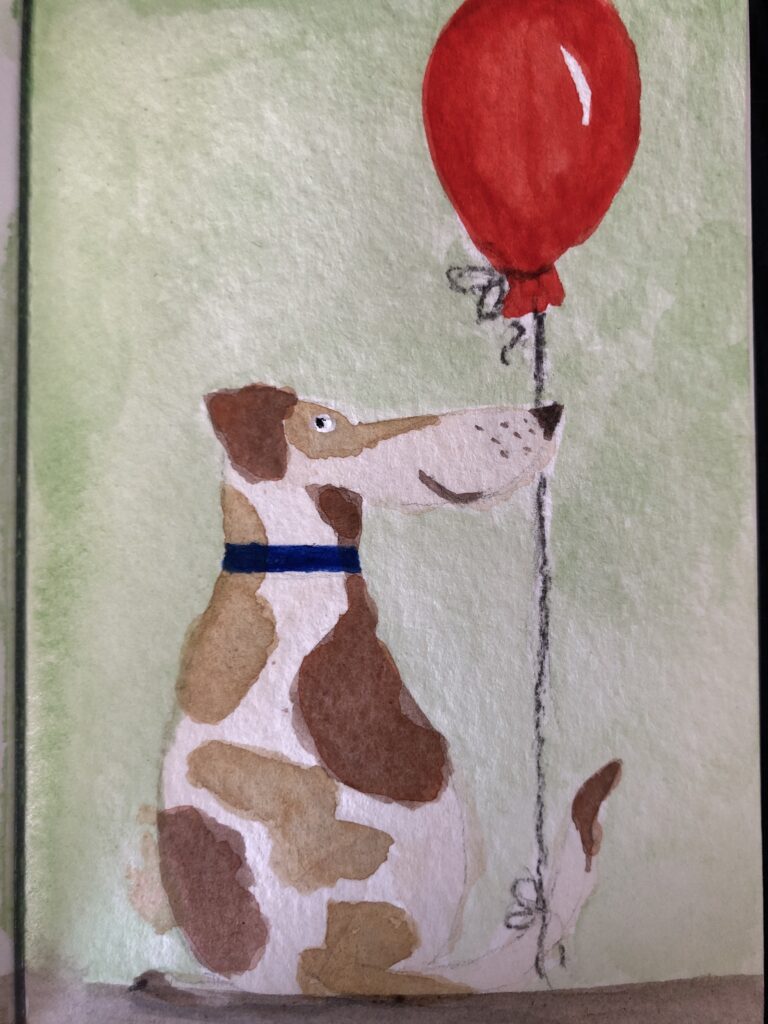 This little doggie took me three attempts. On the first one I used charcoal for the balloon's cord, which I didn't really like. On the second one I didn't really like the shape, but finally on the third one I was very happy with the result all around. Practice makes perfect!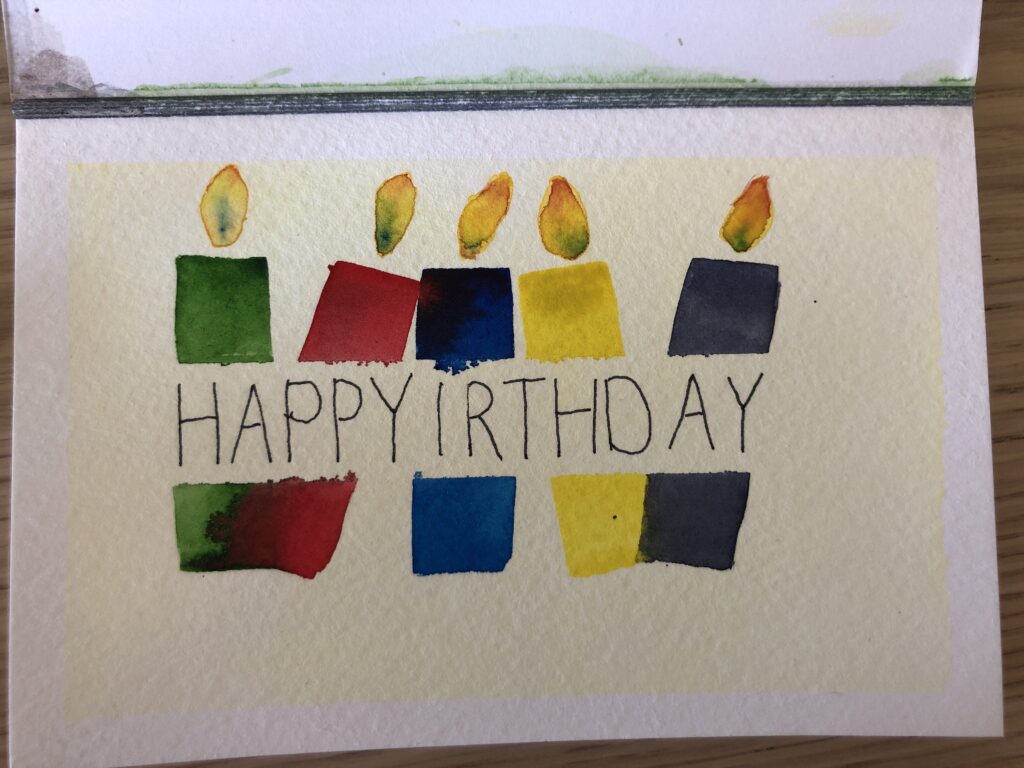 I had seen the concept for this card with candles online and thought that it wouldn't be too hard to accomplish. Obviously I was wrong, because you're supposed to be able to spell the word 'birthday'… duh. The second time was much better, and in the end even the words worked out nicely.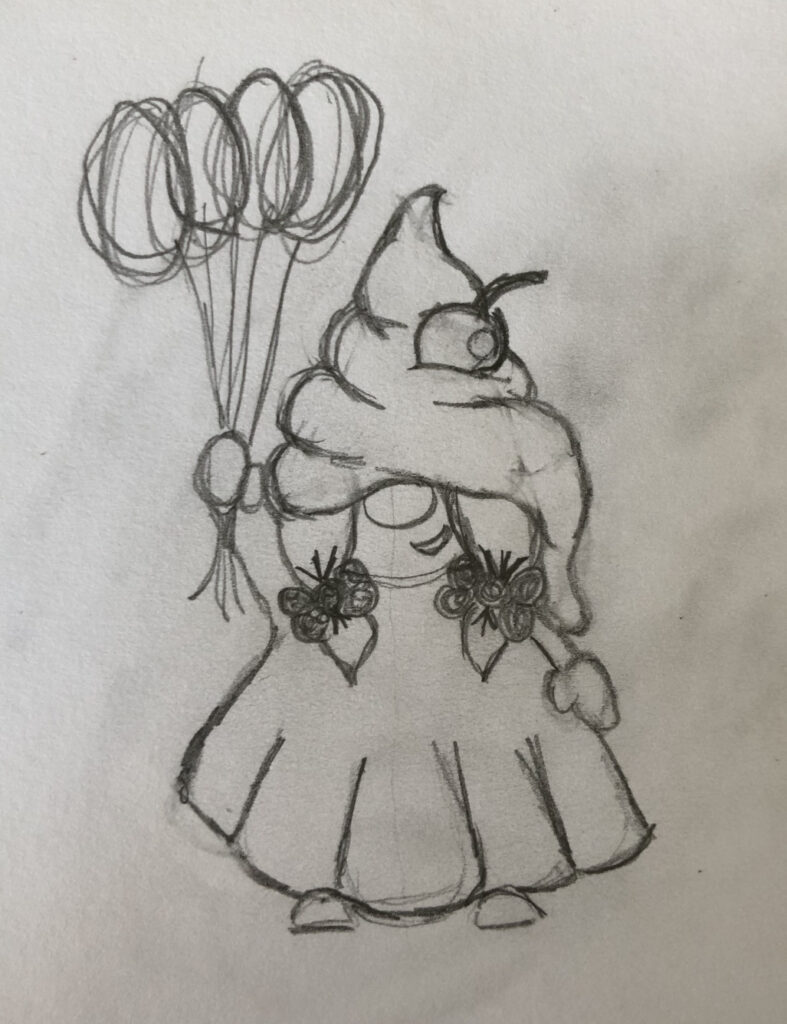 Not much to say about this little cream covered gnome girl. After sketching up the general shape of her, I photographed her and made a digital mockup to help me decide on colours. In the end I decided on a different colour pattern on the balloons, because it worked out better with the transparency of them. I really like how it worked out!
I had a few small scraps of watercolour paper and while this wasn't actually a birthday card, I included it here as a little bonus. Fluffy bunny!