The theme for August 2023 is Delftware (or: 'Delft blue' as it's called in Dutch), which is a very traditional Dutch art style in blue monochrome.
I picked this theme because my blue watercolour paint is quite granular, so I tend to struggle with it a bit. I also really wanted to practice my skill at painting in layers, since watercolour is inherently transparent so the more water, the lighter the colour and you can layer it to get deeper or different shades.
I really enjoyed the process of painting these decorations, I'm very happy with how they turned out, despite the poor quality of my cheap journal's paper.
I liked the feeling of writing and drawing on a painted surface, so I gave the background of these calendars a very light wash. It turned out wonderful and I enjoyed it the whole month that I was using it!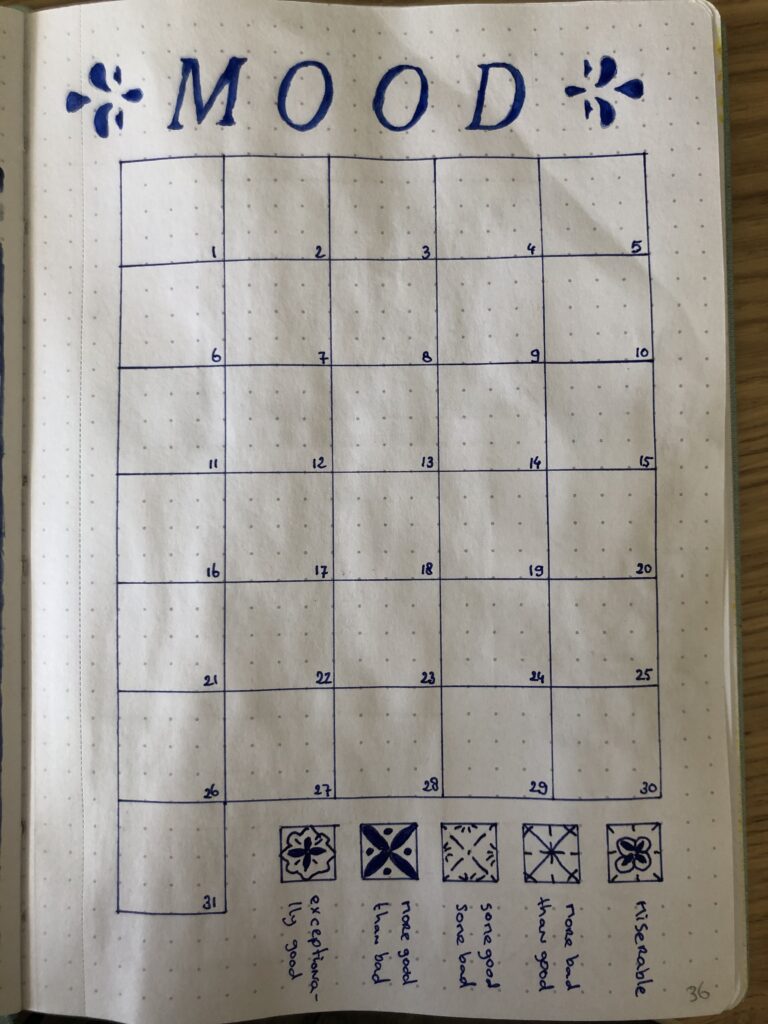 I tried something new for tracking my mood, to fit the monochrome theme. While it got a little tiresome to draw mostly the same pattern each day, the end result looked really lovely!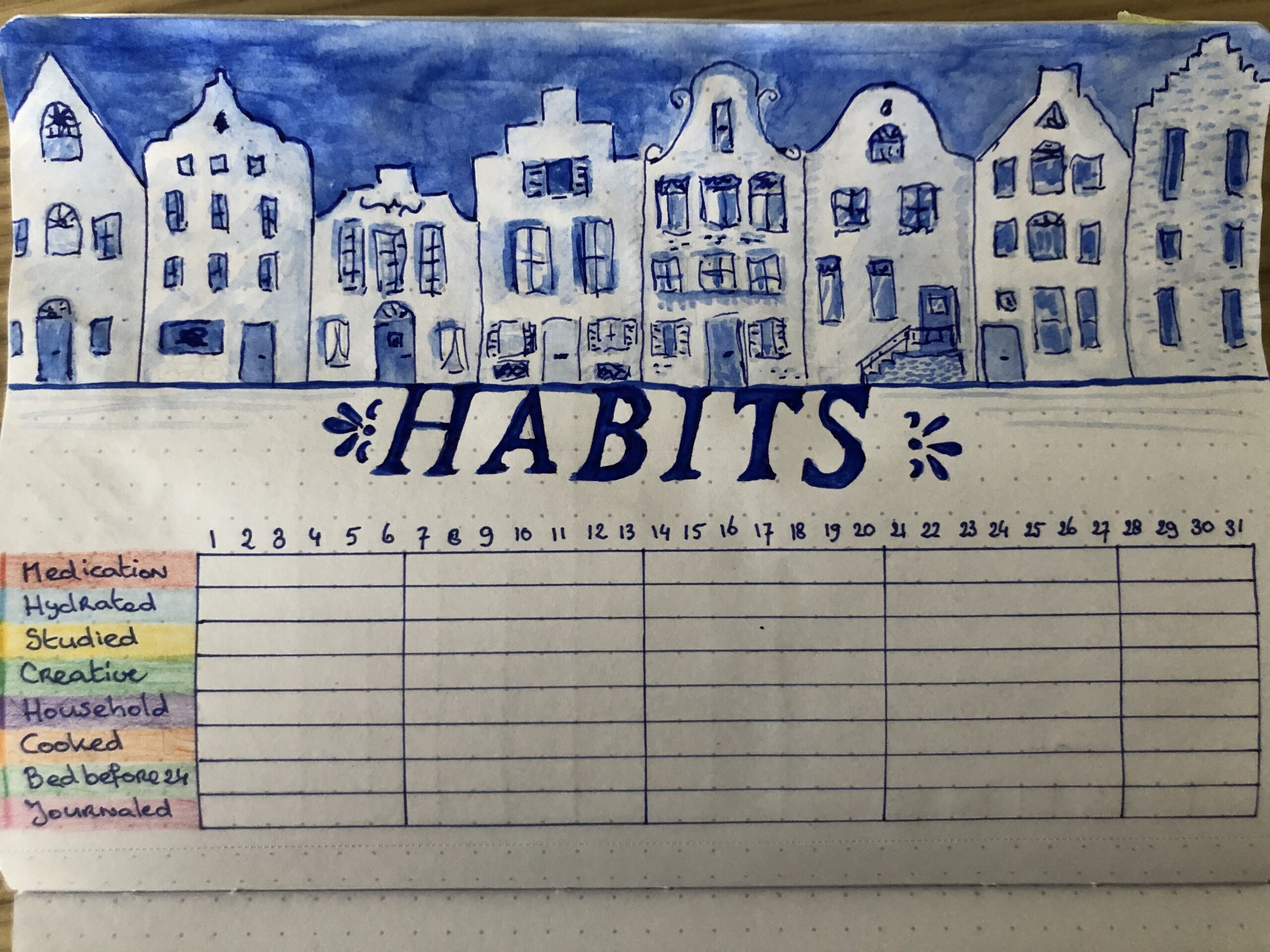 I like getting a little creative on pages that don't have to use a lot of space for recording data. For August I decided to paint a row of canal houses such as the ones you may find in Amsterdam, because I miss living there.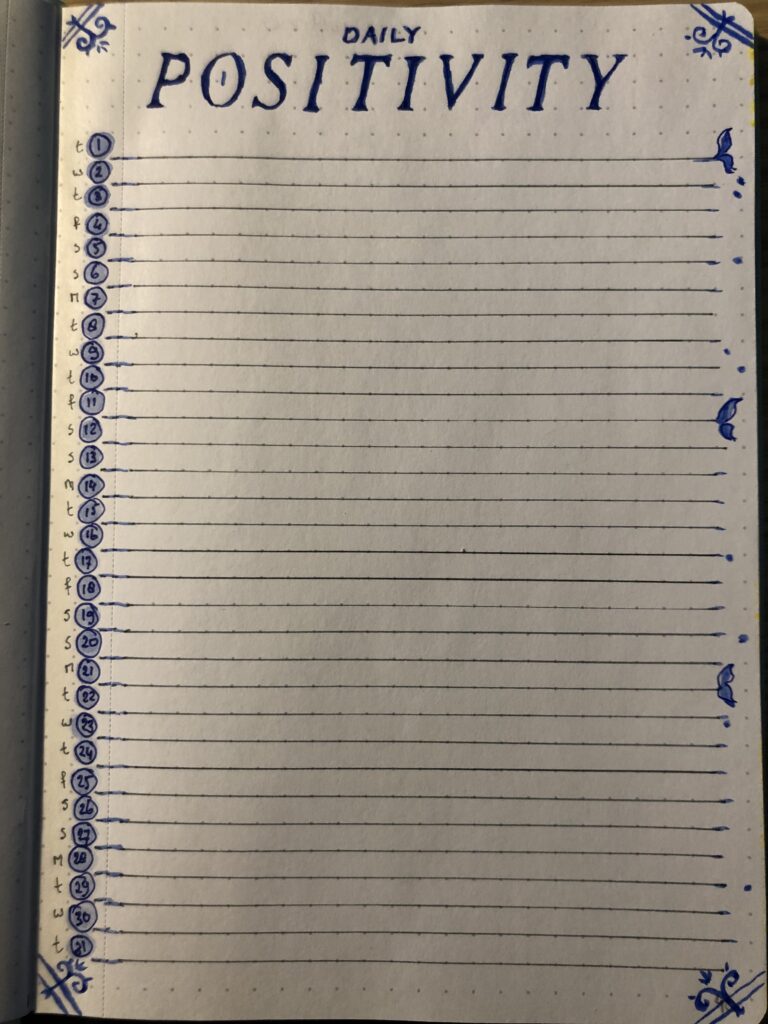 A quick and easy page to tell myself something nice or kind, accented with the corner decorations used by the official 'Royal Delft' pottery producer.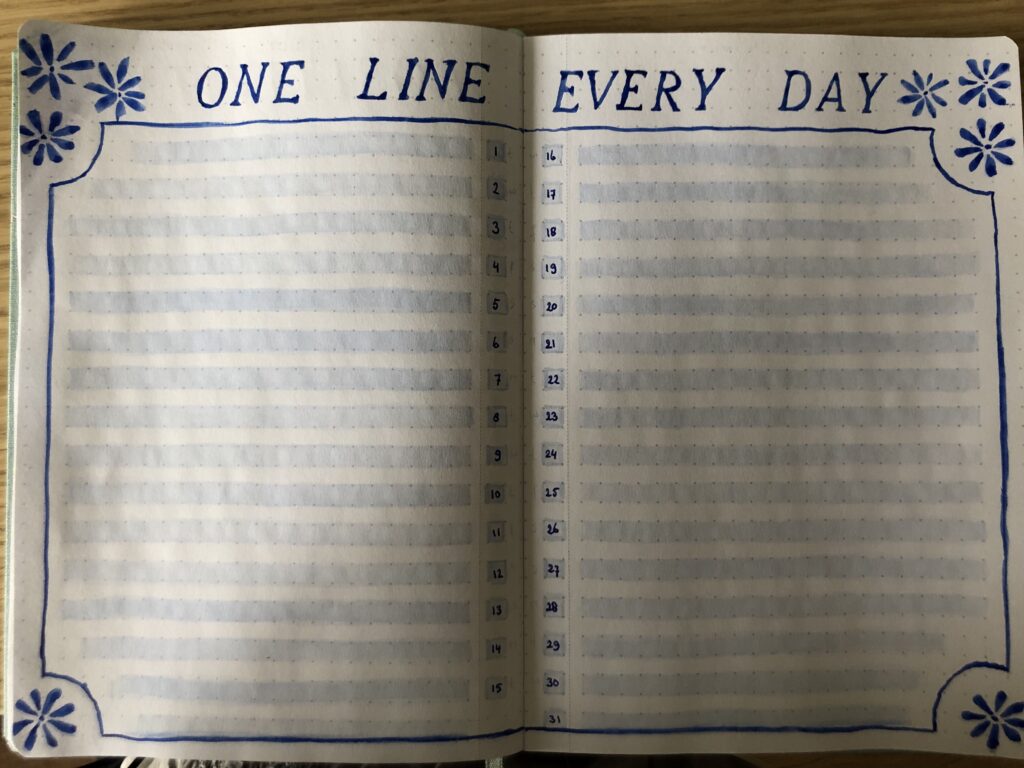 Another quick and dirty one, again with painted lines because they feel so nice to write on!
I really liked using this theme, because I got so creative with it. I genuinely enjoyed writing in it every day, especially the habits page with its cute row of houses.