For me, the whole idea behind doing this 'artober' thing every day is to experiment and learn. So while my initial idea was to paint a fancy image of splashing water, especially one of those "a drop falls into a body of water and then it splashes all the way up" ones, I chose to do a more experimental interpretation of the prompt.
I diluted a lot of pigment (PB15) in a small amount of water, sucked it up in a small syringe and then splashed it onto the page. After that I just left it completely alone to dry naturally without disturbing the fluid. I love how multidirectional the little splatters are and how the pigment interacted with the paper.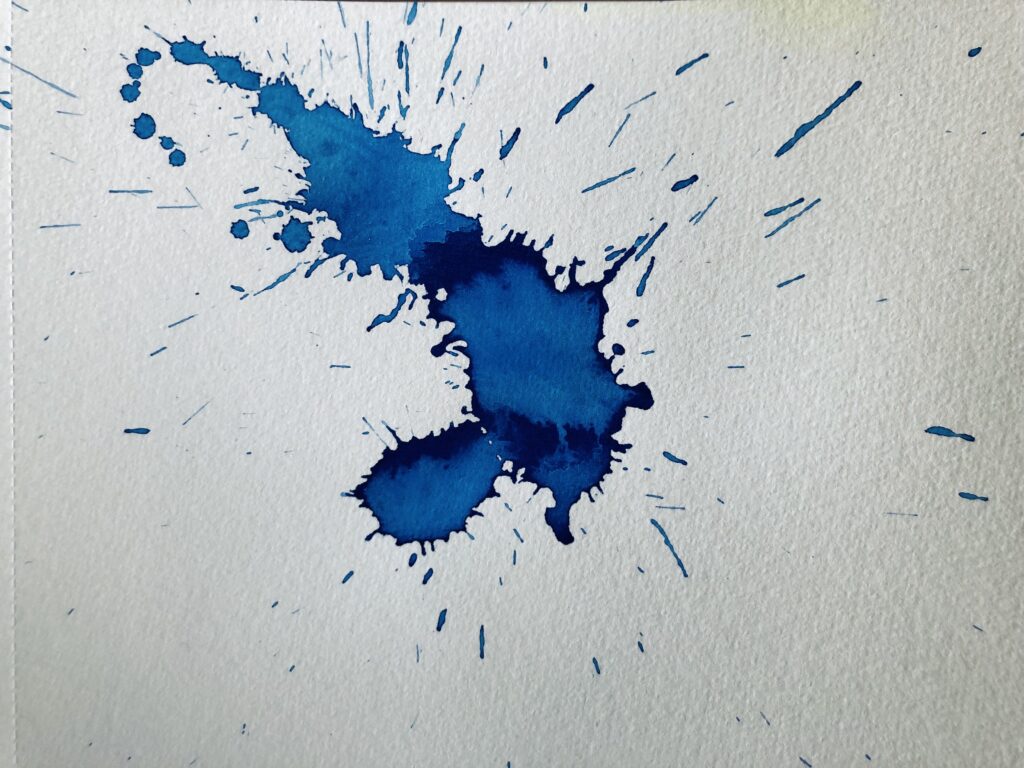 I have a difficult relationship with blue pigments, which is also the reason I did a whole theme with it in August, so any chance I get I want to take to practice with it. Plus it's the colour that water is usually depicted in, so this is a little nod to that initial idea. I'm very pleased with the result!